Rooms
Our bungalows are located on the top and slope of a hill right in the middle of Zipolite beach- la loma linda meaning "the beautiful hill." This location provides the advantage of enjoying lots of privacy, peace and quiet on one hand, but it is still just a very short walk down the steps to the beach.
Built by a master builder with a wonderful sense of esthetic along with beautiful design and finishing touches by the owner, these rustic yet luxurious bungalows with an unforgettable view are unlike any other accommodations nearby.
Below there is a list of our six private bungalows of varying sizes and anmenities and the four rooms where always 2 of them share a bathroom..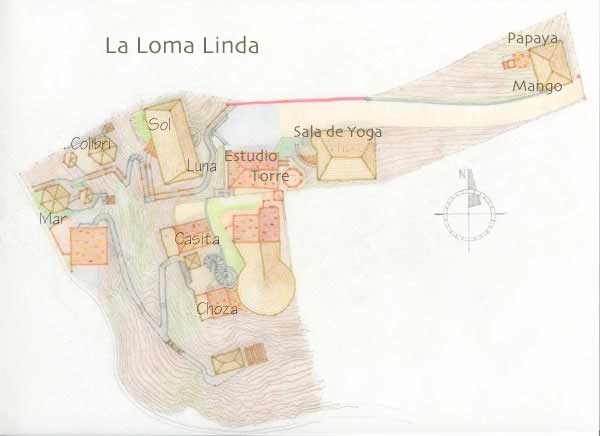 Zipolite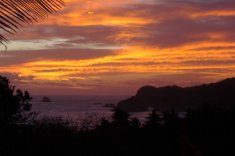 Zipolite is located at the coast of Oaxaca state in Southern Mexico. Its location is very special because it is at the southernmost tip of the coast where on the short days of the year you can see the sun rise from the ocean and set into the ocean as well.